RII20120 Certificate II in Resources and Infrastructure Work Preparation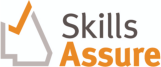 The Certificate 3 Guarantee supports eligible individuals to complete their first post-school certificate III qualifications and increase their skills to move into employment, re-enter the workforce or advance their career. It also supports school students to access training and Queensland's Year 12 graduates to transition to employment by providing fee-free training in high priority qualifications.
Click here for more information.